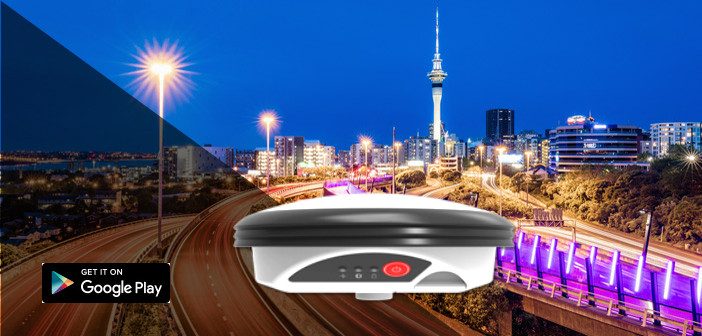 Exciting news, there's now a free app to connect Zeno Smart Antennas to any Android or Windows device!
The new Leica Zeno Connect app enables users to connect their GG02/03/04 Smart Antenna with any Android or Windows smartphone or tablet for free. The bring-your-own-device (BYOD) functionality enables any smart device to collect or use survey grade data.
It works like this:
Download the Leica Zeno Connect free app onto your Android smartphone or tablet.
Connect to your Zeno smart antenna via Bluetooth.
Using your RTK data connection such as SmartFix, accurate data is streamed to your device.
Use your existing GIS / data collection software to access the data stream.
"Wherever users are working, despite, how rough the environment, the Zeno GG04 ensures all needed data is easily and accurately collected," said Alexander Fischer, Leica Geosystems Zeno product manager. "The flexibility offered by turning our most common devices into precise instruments increases access to the geopositioning world, and this is certainly an exciting advancement to share technology and information with new segments."
Simply connect and configure your antenna via Bluetooth and start using your favourite data capture app. Collecting high accuracy geospatial data on your smartphone or tablet has never been easier.
Paired with the Leica Zeno GG04 Smart Antenna, any Zeno or third party mobile device with Android or Windows OS can now collect highly-precise positioning data with Leica Geosystems' GNSS technology and industry-leading 555-channel tracking performance. With PPP, users can collect data even in areas without cellular coverage.
| | |
| --- | --- |
| | |
| Watch Leica Zeno Connect for Android | Watch Leica Zeno Connect for Windows |
How To Set It Up
Leica Zeno Connect automatically streams the GNSS position from your Leica smart antenna into any location aware Android app.
Simply pair your antenna via Bluetooth in the Zeno Connect settings menu.
After opening a location aware app, the position will automatically stream from the antenna when a GNSS fix is available.
Zeno Connect Usability
Clean and simple to use interface that will not obstruct any other apps that you have open.
The Zeno Connect toolbar is always available in the Android notification drawer.
View current GNSS accuracy and satellite status.
Connect or disconnect from GNSS correction services.
Enabling High Accuracy
Zeno Connect supports GNSS correction services to achieve accuracies in the field of up to a centimetre.
Create and manage RTK profiles.
Connect to built-in SBAS and Spot correction services.
Auto connect to RTK once setup for ease of use.
Wide range of real-time protocols supported.
System Requirements
Android version 4.1 or above.
Android location services must be active on the device.
SHARE THIS ARTICLE