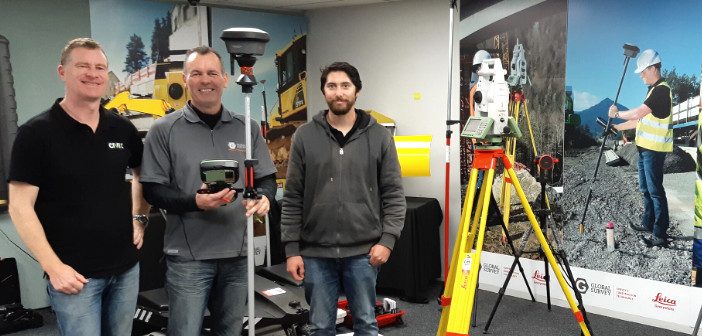 The Survey team at Civix are all smiles as they take delivery of their new Leica GS18 T GNSS and Leica TS16 Robotic Total Station.
Based in central Auckland, Civix are a planning, engineering and surveying consultancy with a focus on delivering quality outcomes as quickly as possible. They offer a wide range of services to private and public sector customers across the region and are experienced in all stages of the process from initial site visit through to council sign off.
"We see the ability to be able to work faster as the real advantage of the Leica GS18 T, it gives us a competitive edge enabling us to deliver work much quicker for our clients. We especially like the ability to be able to measure a mark with the GS18 T while the total station is set up over it."
"After evaluating several companies we chose the Leica solution because of the combination of two things; Leica outstanding technology and great local support from the Global Survey team". Alexander Tait, Licensed Cadastral Surveyor – Civix
With the growing number of subdivisions in development across Auckland, the Civix team are now in a position to complete set outs and asbuilts much faster than before.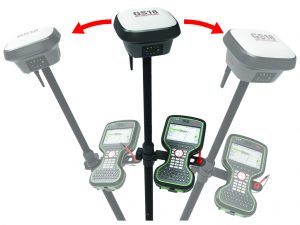 Since it's launch in 2017 the Leica GS18T has made headlines across the survey world as the greatest innovation for Surveyors in decades.
The testing and research completed by Leica Geosystems during the development of the GS18T indicates a 20% increase in productivity, but feedback from other Global Survey customers indicates that the time savings are even more significant.
"Every customer who's invested in the GS18T has been really impressed with the speed it delivers. Once you free yourself from having to check the bubble you'll never look back!". Mark Green, Survey Sales Consultant – Global Survey.
---
The forward thinking team at Civix will be putting their Leica GS18 T and TS16 straight to work on a variety of land development projects already in progress across Auckland. As an integrated consultancy, Civix have the ability to deliver expertise across the engineering, surveying and planning fields seamlessly.
---
The Leica GS18 T development is the story of a decade long quest for sensor integration.
Read More: Beyond The Bubble | The Leica GS18T Story
---
SHARE THIS ARTICLE