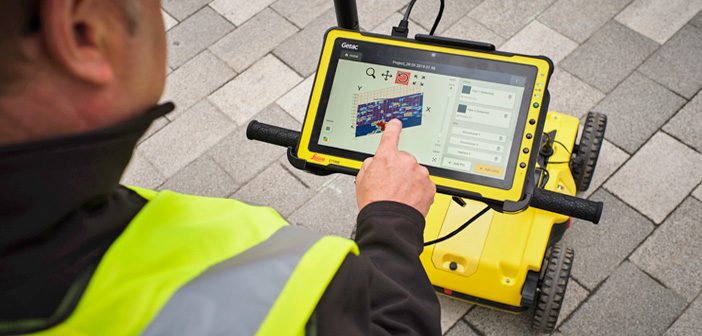 Introducing the Leica DSX – an all in one utility detection system designed for non-experienced and first time ground penetrating radar [GPR] users.
It is a highly advanced yet easy-to-use solution for locating and mapping buried utilities in a safe, fast and reliable way, without the costs of hiring a specialist. Investing in the Leica DSX will also save on potential damage costs, cost of utility surveying, downtime of damages, and training.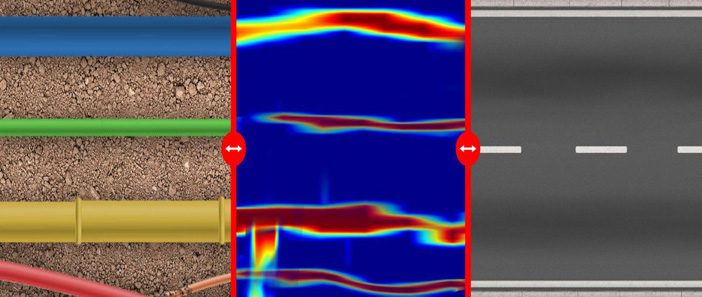 The Leica DSX Utility Detection System is suitable for use in applications such as utility repair and maintenance, civil engineering and surveying. Unlike other utility GPR systems, the DSX automates data analysis and creates a 3D utility map in the field, streamlining workflows and maximising onsite efficiency.
The integrated DXplore software simplifies the process by taking away the complexity of data processing, reducing the amount of time required to post-process in the office as well as allowing detection to be easily performed and validated by new GPR users.
Not only does the Leica DSX reduce the costs and time involved with utility mapping, it also delivers improved accuracy due to the best-in-class positioning accuracy from Leica Geosystems devices, reducing safety risks even further.
Its robust and portable design means that it can be easily taken on-site and used to scan anywhere and at any time, even in narrow areas and under harsh conditions.
Watch the Leica DSX Utility Detection System in action:
How the Leica DSX works
Users no longer have to interpret raw radar data and hyperbolas. A digital utility map is generated in the field within minutes and can be exported to the DX cloud and Hexagon software for further integration with additional data.

Once the area of detection has been defined, a user can collect the data in a grid method using lines in both longitudinal and transversal directions. After acquiring data, the DXplore software clearly shows the detected utilities with minimum user interaction.
After the detected pipes are displayed on the software, users can relocate them by using the DSX or a positioning system. Users can either mark the utilities on the ground or export the utilities map to the machine that will do the excavation work.
---
---
SHARE THIS ARTICLE