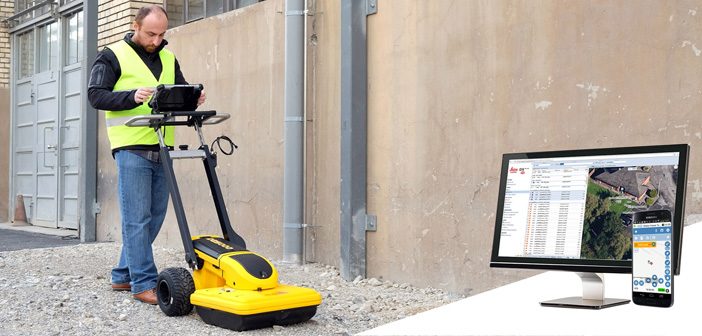 Leica Geosystems have partnered with Geolantis utility mapping software to provide an enterprise-grade solution for Leica detection products.
Michael Pegam, CEO of Geolantis says "The combination of Leica Geosystems premium solutions and our cloud based platform is a unique offering. Users around the world benefit from this combination of leading technology, streamlining operations and saving valuable time. Together, we will change the way companies in construction, utilities, telecommunications, land planning and infrastructure management will work in the future."
The Geolantis utility mapping software is a cloud based solution that enables users of Leica detection systems, GIS collectors, and GNSS positioning systems to be able to manage projects, tasks and spatial data from one central dashboard. The resulting Leica solution is called Leica DX Manager.
What is Leica DX Manager?
Leica DX Manager is the world's only enterprise grade utility mapping software on the market. A unique cloud-powered solution that delivers unparalleled performance.
Manage projects, tasks and spatial data from one central dashboard for all the Leica Geosystems Detection solutions. Update drawings, raw data, location pictures, data layers and mobile forms remotely and in a period of real time. Operate at an enterprise level rather than having to manually update individual users one at a time.
Leica DX Manager provides multiple dashboards, status updates and project management tools in one platform. This innovative utility mapping software integrates with the Leica DS2000 GPR, cable locators and asset mapping data.
Leica DX Field mobile app is designed for productivity and maximum user experience and built for enforcing data quality and accuracy.
Easy mapping / surveying of assets
Smart mobile forms
Immediate visualisation on map
Metadata collection
Automatic sync with Cloud
Full offline capabilities
SHARE THIS ARTICLE