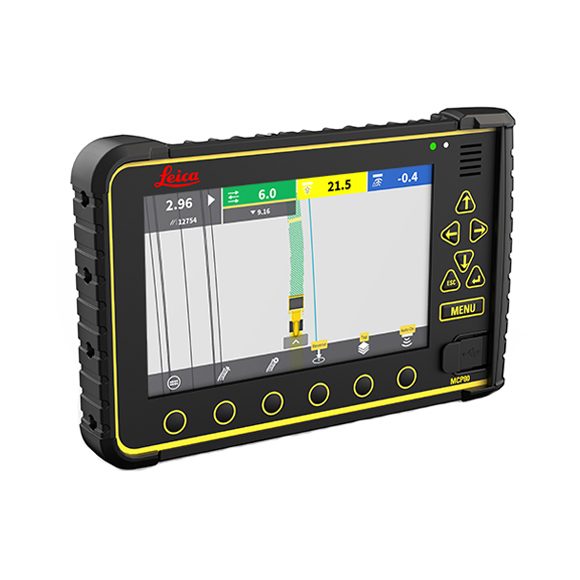 Experience the unique benefits of Leica iCON machine control solutions in your soil roller. Leica iCON Soil Compaction is designed to complete compaction jobs faster and more efficiently with a high level of accuracy. Save time and costs by avoiding over or under compaction. Achieve smooth compaction results every time for a long-lasting foundation.
With Leica iCON Soil Compaction, simplicity is key as it helps to monitor and to document the compaction process while at the same timing improving the compaction quality and reducing operational costs.
Key features of Leica iCON Soil Compaction
Compaction Meter Value (CMV) sensor to provide stiffness indication.
Three use cases available: Pass count, CMV target, delta CMV.
Wireless data transfer between site and office for real-time monitoring of work progress.
Job reports for quality control or payment release via Leica ConX.
Export of compaction data in ConX into Veta data format for post process analysis.
Key benefits of Leica iCON Soil Compaction
Easy retrofittable for any roller brand and specification.
Versatility by supporting single /dual GNSS and total station position sensors.
Avoid over and under compaction and save fuel, time and rework.
Improved job site planning.
Leica MCP80 Control Panel
The MCP80 panel is a new cutting-edge technology platform, future-proofed to protect your investment. Equip machines with the new docking station and transfer the cable-free MCP80 panel between machines as the job requires, regardless of type, make or model.
Built with tough environmental specifications, the Leica Geosystems docking station and MCP80 panel are designed to operate in extreme temperatures (-40 °C to +65 °C) and are water, vibration and shock proof.
Connectivity is assured with the integrated cellular modem enabling you to stay connected to your jobsite from anywhere in the world. With the fastest and most reliable 4G / 4GX modem you can sync data between field and office effortlessly and access remote support when needed.
Designed to deliver maximum productivity, Leica iCON machine control integrates one common software platform with one hardware that is interchangeable across your fleet.