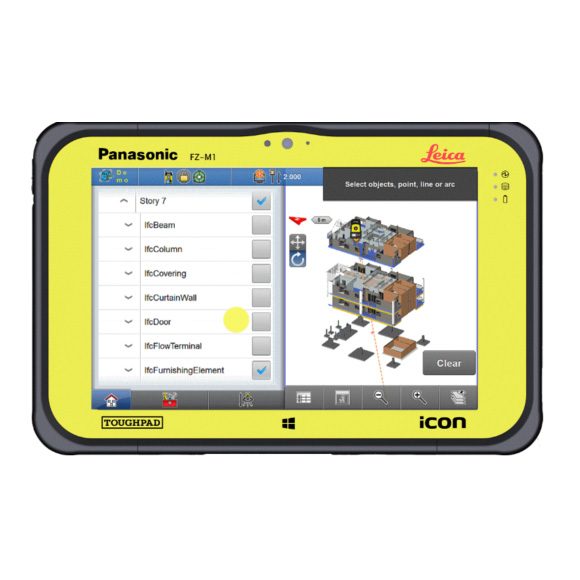 The new Leica Layout Objects App is part of the iCON build v3.5 software package, and is the first of a series of new software solutions designed to connect VDC/BIM designers with professionals on site.
The Leica Layout Objects App resolves issues of VDC or BIM coordination between the office and site. Designers and foreman no longer need to struggle because they work with different data sets.
In the past, the intelligence in the model object information could not be used in the field which slowed down construction teams as design data often did not contain critical constructible information.
Typically design models contain massive amounts of data – often data that is primarily relevant for the VDC teams, but only a subset is relevant to the layout crews so they can determine where and what to construct.
Until now, data enriched design models were far too complicated to be used effectively by layout crews in the field and too complex to construct from. The Leica Layout Objects App is meeting the demand for tools which facilitate working with BIM models out on construction sites.
The app simplifies the process by enabling the layout engineer to select visually what he needs to see for his current work-task. For instance when using IFC data there is control over the Object Class, therefore foundations, beams and walls, can be turned on and off as the site progress demands.
With the IFC Tree View, foremen intuitively pick only those floor level objects that are relevant for construction. Everything which is not needed, like furniture or electrical design, is simply hidden with one tap.
Watch the video to learn how to layout object corners and edges.
You may also like…