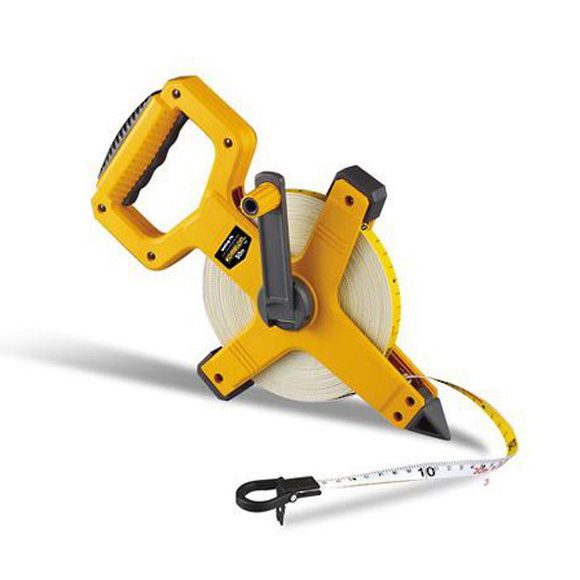 Please note this supplier advises that there may be a delivery time of up to 21 days from ordering.
Komelon's stainless steel products resist rusting extending the products long life. The Komelon 50m Steel Tape Open Reel 50m stainless steel gripper is ideal for working in wet, dirty conditions and has a non-glare, two sided silver blade.
The stainless steel gripper's metallic components are the toughest out there and fit in perfectly for use next to your wet saw. The blade on the stainless steel gripper has five layers starting with a stainless steel blade and finishing with a tough embossed finish.