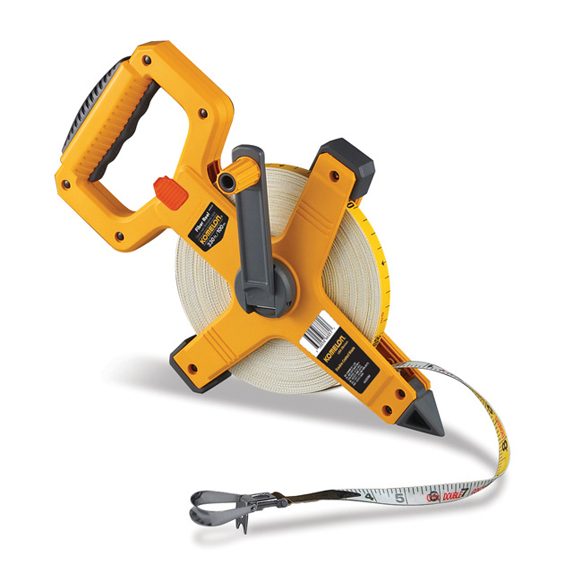 Please note this supplier advises that there may be a delivery time of up to 21 days from ordering.
KOMELON 100M Double Nylon Coated Fiberglass Blade.
Komelon's open reel fiberglass tapes are perfect for all of your long measuring needs. The double coated fiberglass blade is waterproof and dirt resistant. The coating also protects the markings and graduations from chemical and mechanical abrasion. In addition to a heavy duty abs frame, this tape has a two color blade with double sided printing and a versatile ring end hook and claw. With its dual scale blade allowing measuring in both inches and metric, the 6611IM is great on any jobsite or athletic field.
– Heavy-duty construction.
– High impact-resistant ABS frame.
– Comfortable rubber hand grip.
– Withstands over 200kg of pulling force.
– Non-conductive material protects from electrical shock.
– Resists stretching – even in extreme temperatures