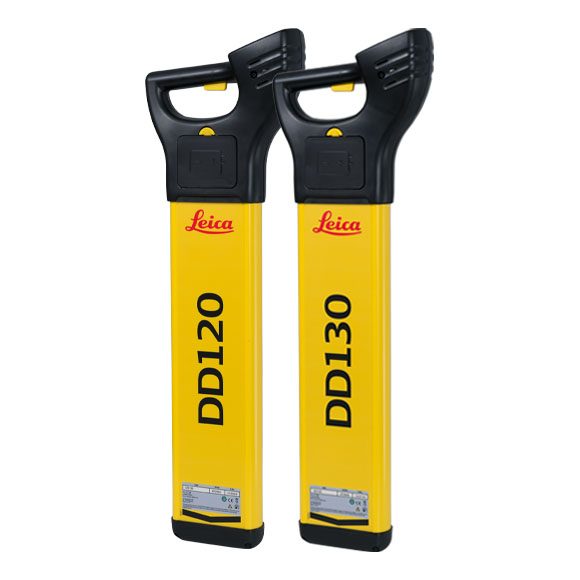 ---
**CONSTRUCTION SALE NOW ON**
SAVE $175
---
The Leica DD100 Series cable locators feature advanced automatic controls making the DD100 Series easy-to-use, requiring minimal user experience.
With Automatic Pinpointing there is no need for you to manually adjust the sensitivity of your cable locator ensuring you're using the optimum sensitivity for the environment you are detecting the underground utilities in.
Comprehensive utility detection solutions effectively reduce the likelihood of human error and enable easier and more efficient cable and pipe locating. Ultimately saving you time and money.
• Automatic sensitivity control provides a fast response to utilities and ensure the locator always starts at a maximum detection setting.
• Numeric and graphical peak indicators speed up the locate process
• Hazard Zone reduces the opportunity for human error
Avoiding underground cables and pipes is a major concern on construction sites. Therefore, detecting the position of buried cables and pipes before excavation work can help prevent operator injury, asset damage risks and any subsequent costs. Use the DD100 Series cable locators in conjunction with a DA220 or DA230 signal transmitter and/or the Digisystem accessories to achieve improved accuracy and application scope.
DD120 locator 
For construction professionals who need to understand what is beneath their sites, the new Leica DD120 cable locator is a simple, intuitive locator designed to detect and avoid buried utilities throughout the excavation phase. The DD120 automated pinpointing process improves the detection of utilities, reducing utility damage and improving workforce safety.
Automatic pinpointing
Power, radio, auto modes
Transmitter, 33 kHz, 8 kHz
Depth detection up to 3 metres (10 feet) when used with a signal transmitter
Good-to-Go™ health check and start up test
IP54 rating – protection from dust and water
1-year warranty
DD130 locator 
For all professionals who need to accurately locate and trace buried utilities, the new Leica DD130 cable locator features additional tracing capabilities and increased depth detection in an easy, intuitive product. The DD130 delivers consistent and precise location capabilities for increased user confidence.
Automatic pinpointing
Power, radio, auto modes
Transmitter, 33 kHz, 8 kHz
Depth detection up to 3 metres (10 feet)Good-to-Go™ health check and start up test
IP54 rating – protection from dust and water
Extended trace range with additional 512 Hz, 640 Hz frequencies
Signal current measurement
Increased depth detection up to 10 m (33 feet) when used with a signal transmitter
1-year warranty