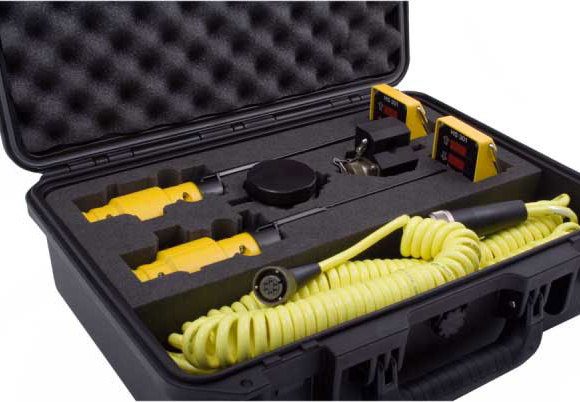 Mini-Line Levelling Systems
The total solution for paver control. Regulation and monitoring of grade and slope. Very simple to install and operate
The HS301 grade and slope control system makes automated screed control an easy job.
To commence paving set the reference and enter auto mode and the handset will take control over the tow point valve.
While paving the operator can make the necessary adjustments of the mat thickness with the touch of a button. The operator can at any time monitor how the current mat thickness is following the set reference by looking at the LED indicators of the handset.
Each handset can adapt two sensors allowing the operator to quickly switch from grade to slope control and to monitor the slope when the handset is in grade control mode.