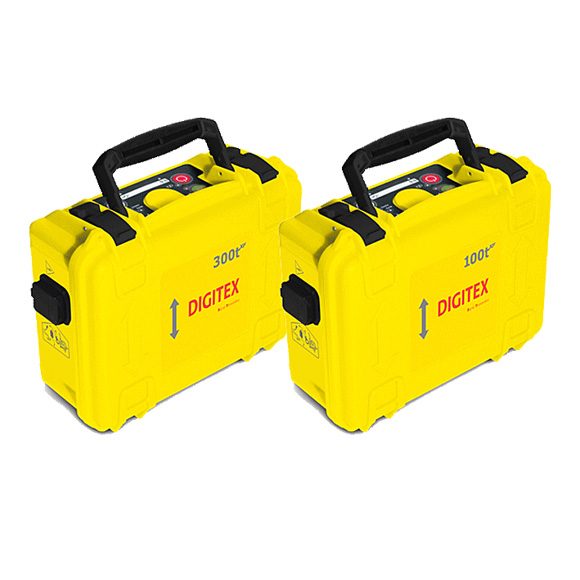 The Leica Digitex xf-Series signal transmitters are designed to provide long distance utility tracing in conjunction with the Leica Digicat xf-Series cable locators.
Improved utility detection over greater distances
These intelligent signal transmitters can be used:
To trace and locate utilities over longer distances using additional lower frequencies
Enables depth estimation, when using a depth enabled cable locator
Enables locating of non-conductive utilities
Use a range of accessories to locate a range of utilities
Leica Digitex 100t xf signal transmitter – 1 Watt signal transmitter to trace buried utilities over long distances.
Leica Digitex 300t xf signal transmitter – 3 Watt signal transmitter ideal if you are tracing buried utilities over long distances and if you are frequently locating underground utilities in areas with high signal interference.
All of the xf-Series Digicat Cable Locators are compatible with both the Digitex 100t xf [1 watt] or Digitex 300t xf [3 watts] Signal Transmitters.