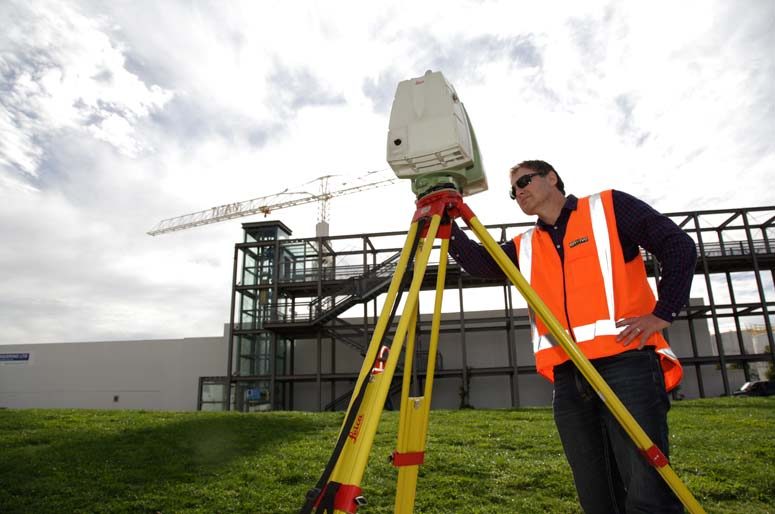 Envivo given the confidence to achieve innovation
When we asked Mark Finlayson, Survey Director at Envivo Planning, Surveying & Engineering, why he chooses Leica surveying equipment he immediately answered "reliability – they're our work horses".
They work every single day; in rain, sun, snow or mud and are incredibly reliable. Envivo's fleet of eight Leica theodolites has carried out over 8000 surveys including millions of points over a 14 year period.
Envivo's teams choose them because they're so fast and reliable. Plus it's the service. Global Survey's after sales service is second to none, that's why we stick with them. It's the key reason we're loyal to Leica.
"It's very important for us to have that support," says Mark "Not only when things go wrong, which doesn't happen often with Leica. It's when you are pushing the gear to its limits, or trying something new, that's when you need them and after-sales-support is critical. It gives us the confidence to be more innovative and to come up with better solutions for our clients. We work with Global to achieve what our clients need from the survey".
Having the Leica brand helps us attract and retain staff. Surveyors stake their reputation on each job. There are enough challenges out there in the field without having to worry about your gear too.
I envisage that Leica of the future will remain extremely reliable, precise and also be the brand that we can turn to for cutting-edge surveying. The market is changing and we need to respond to what our clients want. In terms of surveying that means providing quality information in a broader sense. We capture large amounts of information, process it and then hand it over to the design teams who appreciate value and quality. Survey firms that can manage the work-flows and deliver high volumes of quality information successfully will thrive and the support we get from Global enables us to achieve our goals.
We used Leica gear recently on some of our award-winning work for the ASB theatre refurbishment; we've been utilising new ways of capturing information with both the theodolites and scanners. We have a huge range and variety of work from residential renovations to large infrastructure projects such as the Newmarket Viaduct. With Leica and the support of Global Survey we're able to provide reliable, accurate scans that quickly provide all the information our clients need.