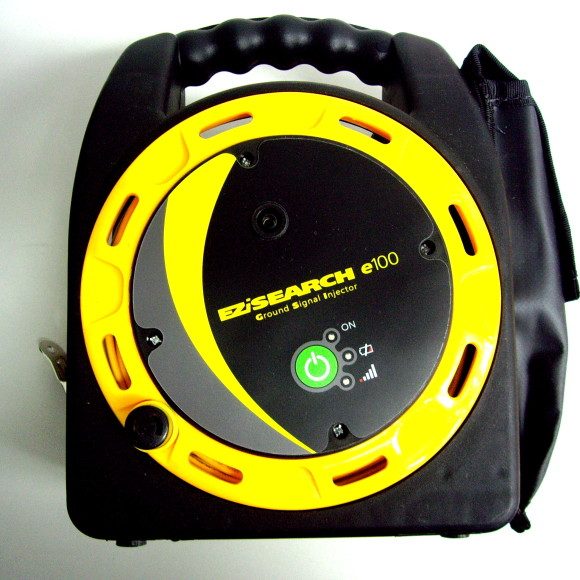 Increase Performance with the EZiSEARCH E100
– Boost the level of detectable signals within an area increasing the accuracy of location.
– Locate 'Tricky' Services
– Balanced cables, short cables, nonenergised cables can become detectable with EZiSEARCH.
– Full Coverage
There is no need to connect EZiSEARCH to an individual service as it can extend across the entire excavation area.
The EZISEARCH e100 Ground Signal Injector provides a solution to energising all conductive services simultaneously with a tracing signal within a local area.
EZiSEARCH is deployed around the boundary of the job site (100m reel) and results in an electrical current flowing in the ground/dirt between the earth pins. All conductive services within this area will pick up this signal and result in improved detection success.
With only one button, EZiSEARCH couldn't be simpler!