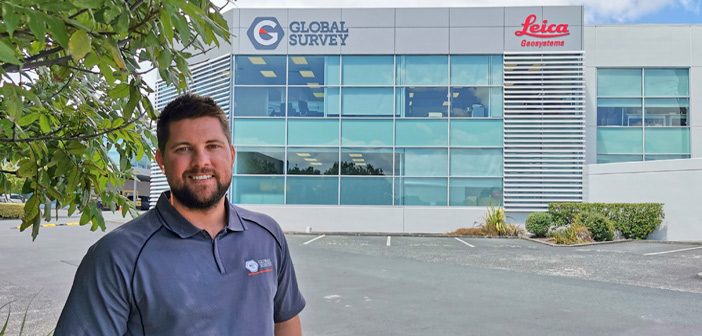 We're pleased to announce the appointment of Haydn Bradfield to the role of Reality Capture and Construction Sales Manager at Global Survey. Haydn will head up our Construction division providing leadership to the team focused on the building construction industry, BIM and reality capture.
Haydn began his career as a civil engineer in South Africa working on large infrastructure projects including wind farms, revetments and port rehabilitations. In 2015 Haydn joined Fletcher Construction in Vanuatu to build a new wharf where he was exposed to a range of different survey and construction technologies. During this time, he gained particular interest in machine control, drone surveying and hydrographic surveying. Operating in this challenging environment triggered his drive towards better project delivery and workflow enhancement.
In 2018 Haydn moved to New Zealand to lend his expertise to the NX2 Project, the Puhoi to Warkworth motorway extension. Haydn's wide range of capabilities saw him involved on several other major projects including the NZICC (New Zealand International Convention Centre) and the Watercare Waikato 50 project where he acted as the digital engineering and innovation lead.
During these projects Haydn utilised survey techniques, laser scanning and drones as tools to augment workflows with a view to optimising project delivery.
Haydn's role at Global Survey will involve assisting our diverse customer base in improving efficiencies, and developing workflow processes.
---
or contact him here: haydn@globalsurvey.co.nz or 027 565 5148
---
SHARE THIS ARTICLE