Survey and map more for less with the eBee Geo, an affordable fixed-wing mapping drone designed to meet the highest demands of surveyors, civil engineers and GIS professionals worldwide. eBee Geo is rugged, intuitive to operate and makes surveying and mapping small to large areas faster and more efficient than using terrestrial surveying equipment alone.
The data collected can quickly be processed into highly-accurate georeferenced orthomosaics, digital elevation models, digital surface models and high-density point clouds to bring additional value beyond common vectors.
Designed to complement your surveying toolkit, eBee Geo comes with everything you need to get started, including professional drone camera technology and eMotion, senseFly's proven flight planning software.
Advanced
eBee Geo is a highly advanced drone solution for surveying and mapping. Lightweight yet incredibly durable, it's designed to operate in the harshest conditions, thanks to its optimized airframe and ultra-tough under-body skin.
With eBee Geo, you can map up to 160 ha (395 ac) at 120 m (400 ft) with a maximum flight time of 45 minutes.
Need greater data precision? eBee Geo is also available with real-time kinematic (RTK) positioning.
Affordable
At senseFly, we believe our drone mapping solutions can help every surveyor and GIS professional map safer and smarter. With eBee Geo, we set out to capture all of those benefits into one affordable fixed-wing mapping drone package.
The result is a rugged and efficient drone suited to even the most demanding missions. Its professional camera or "Sensor Optimized for Drone Applications" (S.O.D.A.) ensures sharp, accurate mapping outputs, and eBee Geo's streamlined and automated flights make mapping easy, scalable and affordable.
Trusted
eBee Geo is built upon more than 10 years of drone mapping experience. And like all senseFly drones, it's backed by our industry-leading, global customer care, including a one-year limited warranty and lifetime hardware and eMotion software support.
All eBee Geo users also get access to our wide range of educational materials, such as the senseFly Knowledge Base, video tutorials and our online learning and training platform senseFly Academy.
senseFly S.O.D.A.
The senseFly S.O.D.A. (Sensor Optimized for Drone Applications) is the first camera built for professional drone use and has quickly become the reference sensor in its field. It captures amazingly sharp aerial images, across light conditions, with which to produce detailed, vivid orthomosaics and ultra-accurate digital surface models.
Includes eMotion Software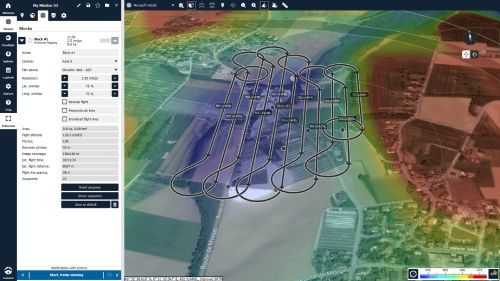 Simplicity meets power: Beginner-friendly, yet packed with advanced features to optimise results.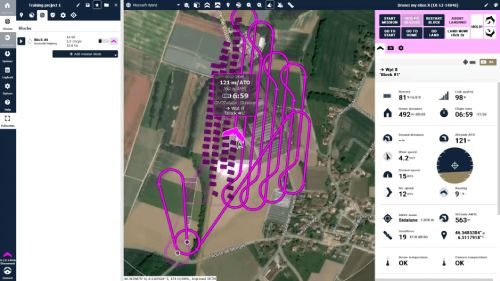 Flexible: Choice of flight modes, assistance features & mission planning blocks to suit every application.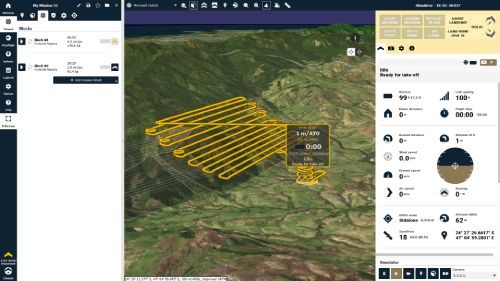 Full 3D environment: Choice of flight modes, assistance features & mission planning blocks to suit every application.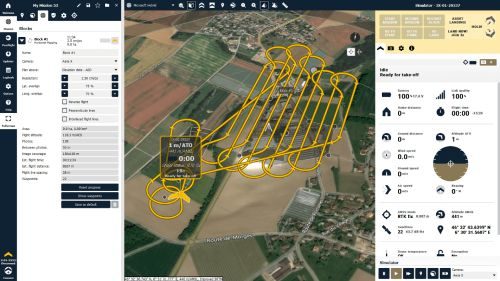 Connected: eMotion connects to your drone, desktop & cloud software, survey-grade base stations, weather updates, airspace data & more.
Get the knowledge and skills you need to become an eBee eXpert with this dedicated senseFly Operator Certification Program. The program will give you the highest level of knowledge and ability on all aspects of senseFly's eBee systems.
Find out more here: senseFly Training Academy