Map your crops in minutes with the eBee Ag
Weed infestations, pest pressures, nutritional management; you've got a lot on your hands when it comes to crop health, and never enough time to do it all.  With the senseFly eBee Ag fixed wing drone, you can get a full assessment of your farm and crops faster than traditional field scouting.
The eBee Ag has been developed to be a reliable, affordable solution to help farmers, agronomists and service providers map and monitor crops quickly and easily. The eBee Ag and its drone camera deliver timely plant health insights with accuracy and efficiency that's only achievable from aerial data. Together, they're powerful tools for making better decisions, growing healthier, higher-yielding crops and earning greater profit margins.
Improve Your Crop Yields
With its dual-purpose Duet M camera, eBee Ag captures accurate RGB and multispectral data from the sky to help you make better decisions on the ground. Regularly collecting multispectral data is critical to effectively assess crop health, optimize inputs use and help catch early indicators of pests, diseases and weed infestations that threaten crop yields.
eBee Ag also features available Real-Time Kinematic (RTK) functionality for greater mapping precision. With its available RTK, the drone can achieve absolute accuracy down to 2.5 cm (1.0 in) with RGB. Highly-accurate index maps allow you to understand each acre while managing problematic areas field-wide – before they impact profits.
Simplify Workflows
Farms and fields vary in size and shape, but eBee Ag makes scouting and monitoring your crops fast and easy. It also comes with our new eBee X series backpack, which is a smart and durable way to carry your senseFly drone (and more) into and out of the field.
From the field or office, simply use the included eMotion flight planning software to create your mission. Once launched, eBee Ag automatically collects aerial data and lands at the designated landing point. The data outputs are fully compatible with all major farm management information software (FMIS) and precision agriculture equipment, which further streamlines operational workflows. Growers can create variable rate prescription maps to accurately apply inputs where they're needed most— all while protecting your investment and resources.
Reduce Operating Costs
Whether you manage a single farm, are a member of a cooperative or work as an agriculture service provider, you know that monitoring fields takes time and resources. Thankfully, eBee Ag helps spot and solve inefficiencies encountered in the field. Designed to operate across extreme environments worldwide, eBee Ag is suited for intensive and repeated crop mapping missions, which provide more accurate field and crop assessments and allow for smarter scouting and decision-making.
Equipped with its standard battery, eBee Ag is capable of up to 45-minutes of flight. An available endurance battery increases flight times up to 55 minutes—allowing the drone to cover more than 160 hectares (395 acres) in a single flight and saving precious time and money when compared with conventional scouting. In this way, you can redirect your efforts to other important tasks and manage operational resources with greater efficiency.
---

The advanced dual-purpose drone camera for all your agricultural needs
senseFly Duet M is an innovative dual-purpose RGB and multispectral mapping camera. Use it to create geo-accurate multispectral maps and high-resolution digital surface models (DSMs) quickly and easily.
---
Includes eMotion Software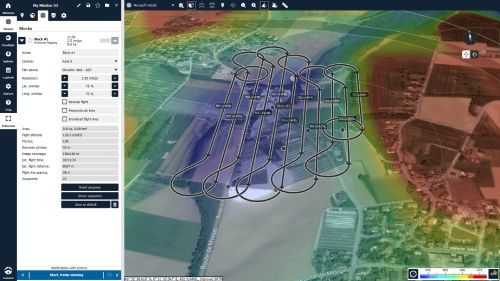 Easy & Fast: Beginner-friendly, yet packed with advanced features to optimise results.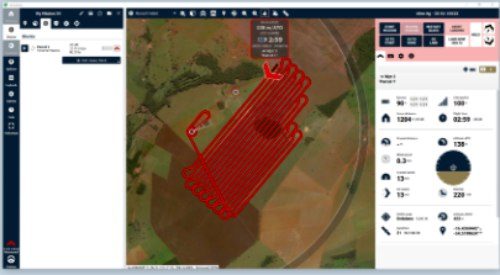 Flexible: Choice of flight modes, assistance features & mission planning blocks to suit every application.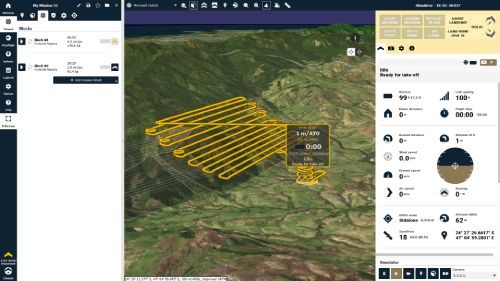 Full 3D environment: Choice of flight modes, assistance features & mission planning blocks to suit every application.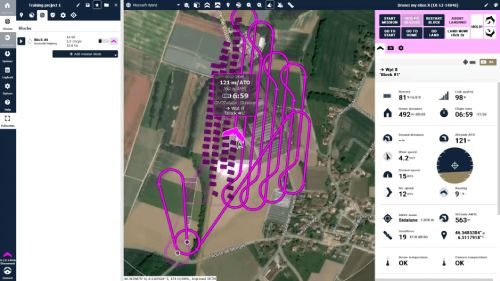 Connected: eMotion connects to your drone, desktop & cloud software, survey-grade base stations, weather updates, airspace data & more.
Get the knowledge and skills you need to become an eBee eXpert with this dedicated senseFly Operator Certification Program. The program will give you the highest level of knowledge and ability on all aspects of senseFly's eBee systems.
Find out more here: senseFly Training Academy