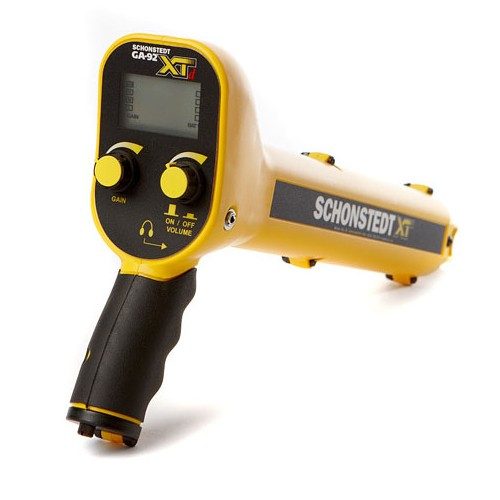 Schonstedt GA-92XTd, the most portable and easy-to-use locator on the market. With a membrane switch to enhance single-handed control and operation, it remains the locator of choice for all-around use.
Extended mode for great accuracy; retracts for easy carrying and storage
Fingertip control of volume and sensitivity
Quick change battery compartment
One hand operation makes finding faster, providing both audio and visual indication of ferrous objects up to 16 feet underground. And the new XTd follows the Schonstedt tradition of ruggedness and reliability.
GA-92XTd Standard Features
Most portable
Smallest for easy storage
Membrane Switch for Single-Handed OperationBattery Replacement in grip (does not expose electronics)
Audio & Visual Output
Battery & Sensitivity Indicators
Operates in both retracted and extended modesSignal Strength and Polarity Indications
No response to aluminum, brass, or copper
Patented HeliFlux® sensors
Modular construction; high performance components
7-year warranty