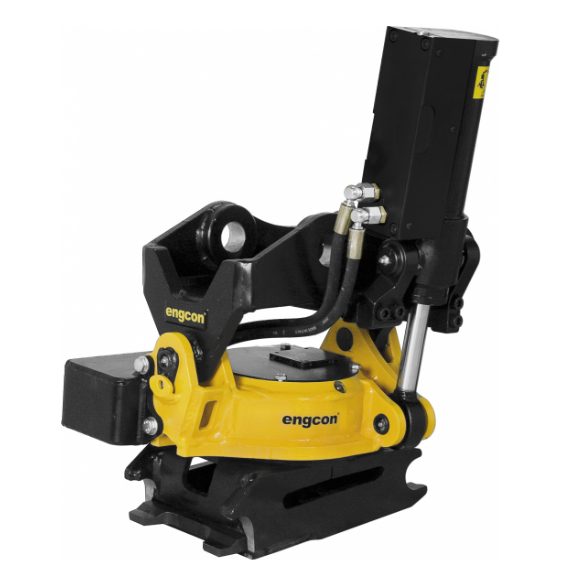 Suitable for all excavators in the 1.5-2.5 tonne weight class
The engcon tiltrotator EC02B: One of the market's smallest tiltrotator's for really small machines weighing up to 2.5 tonnes. With a basic weight of 65 kg, the EC02B has a minimal impact on stability while delivering access and flexibility that only a tiltrotator can provide.
Rotation ∞
± 40° tilt
Complies with European safety standards
A load-holding valve as standard equipment provides maximum safety
Quick hitch: We offer most types of hitches available on the market.
Control system: Choose between several different control systems based on your machine´s characteristics. The EC02B can usefully be fitted with engcon's DC2 proportional control system for infinitely variable high precision control and remote support via the cell phone network.
Electrical system: Standard 12 volt.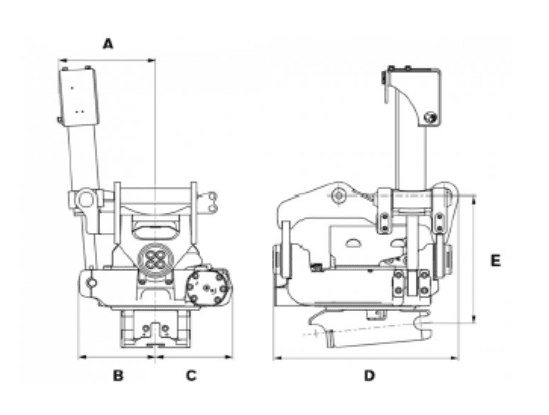 Width A [mm]:180
Width B [mm]:155
Width C [mm]:160
Total length D [mm]:435
Build height E [mm]:245
Tilt [°]:+-45 degrees
Weight [kg]:77
Rotation: endless
Max bucket width recommended by engcon [mm]:900
Rec hydraulic flow DC2/SS10 [l/min]:25
Rec hydraulic flow SS9 tilt/rotation [l/min]:7/20
Max hydraulic pressure [MPa]:22
Max breakout torque [kNm]:20