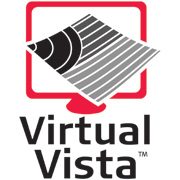 With simplicity and the best possible user experience in mind, Leica Geosystems developed Leica Virtual Vista™. The web based platform delivers telematics and a flexible data management solution via the built-in modem of the Leica mojo3D. It can be accessed within a few simple steps from any computer –anywhere and anytime.
Leica Virtual Vista™ provides a convenient overview about activities in the field by combining real time and historical information with the use of Google Maps™. Registration is available for all Leica mojo3D users at www.VirtualVista.com. After creating an account, users can link their Leica mojo3D devices and start using the service instantly. No additional hardware has to be purchased to use the service.
Leica Virtual Vista™ initially offers*: Live fleet tracking
Vehicle position history
SMS or email alerts for
– geo-fencing
– work curfews
– vehicle downtime
Web to device text messages
* Virtual Vista™ is set to grow with more innovative features. Updates automatically become available to all registered users of the platform.