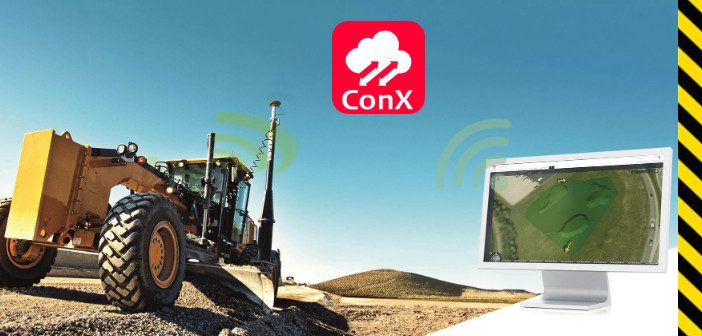 Reduce Site Visits with this FREE Leica ConX offer!
In these extraordinary times, we are all being asked to work differently. We realise that this is challenging for our customers. Traditionally, Civil Contractors are not able to work from home and usually have to go onsite regularly to monitor project progress.
Technology exists to help you work more efficiently and maximise safety by enabling you to work remotely.
We asked ourselves what we could do to help our customers continue to operate safely and minimise their physical contact onsite and we decided to offer all our customers Leica ConX for 3 months at no cost!
We'll set it up, train you and your team [remotely] and help you manage your construction sites from afar, all for free.
Register for our FREE Leica ConX offer and you can efficiently manage all your connected construction projects and share job-related data remotely minimising the need to physically go onsite.
[Terms and conditions apply]
Who will benefit from FREE Leica ConX?
Civil Contractors, Construction Surveyors and Project Managers using any of the following Leica systems or software:
Leica iCON 3D for Excavator, Dozer or Grader
Leica iCON MC1 for Excavator, Dozer or Grader
Leica iCON Site
How Leica ConX works
Leica ConX is a user friendly cloud-based collaboration platform for managing and transferring of data. It will enable you to visualise and validate localised reference models, survey data and constructed data with powerful analysis tools for monitoring and reporting site productivity.
Key benefits:
Support operations remotely with offsite access.
Share data and design updates in real-time across the project.
Visualise and validate data used onsite with interactive maps.
---
How do I take up this offer?
You may be thinking that learning a new system is too time-consuming, but think again. Leica ConX is a very intuitive and quick to learn platform that enables you to have project data at your finger tips.
Now is the time to digitise your construction process and we're here to make it as easy as possible.
Register for your FREE 3 Month subscription to Leica ConX below and we'll talk you through it over the phone, we'll get you up and running with remote access to your project data and minimise your need to go onsite.

---
SHARE THIS ARTICLE