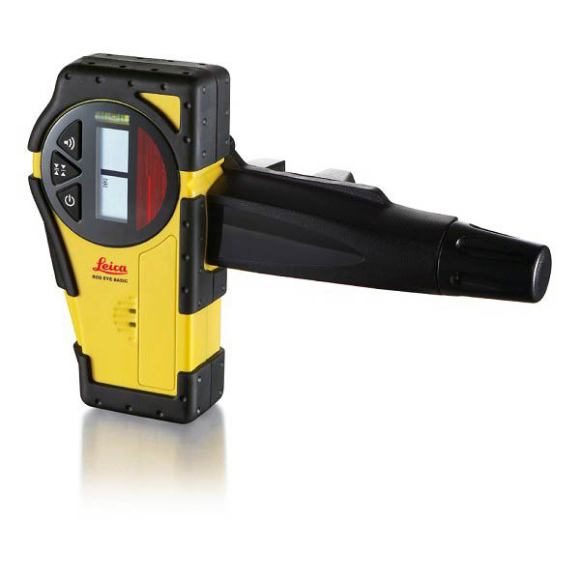 The ROD-EYE Basic is a entry level laser sensor for general construction applications. Like the Digital, it has an LCD on both the front and rear for fast
and easy visual reference, and has a working radius of 150m. Includes bracket.
The Rod-Eye Basic is extremely simple and easy to use, and features a 12-month warranty.
Working Radius: 150m
Detection Height: 36mm
Detection Accuracy: Fine +/– 1 mm, Coarse +/– 3 mm
Display: LCD front and rear
Grade Display: 5 channel grade display
Beeper Volumes: High, Low, Off
Battery Size: 9 Vt
Battery useage: 50+ hours
Low Battery Indicator: No
Automatic Shut Off: 10 minutes
Dimensions: 150 x 80 x 35 mm
"The four Leica Rugby Packages I recently purchased at the Field Days this year have been great for our business. We only use Leica laser equipment as it is proven in our environment.. The Rugby's are such a great unit for our type of site works and drainage. They are very simple to set up & use, the crews want accurate simple gear to use and Leica offers this."
Simon Mulligan, Director, Taranaki Civil